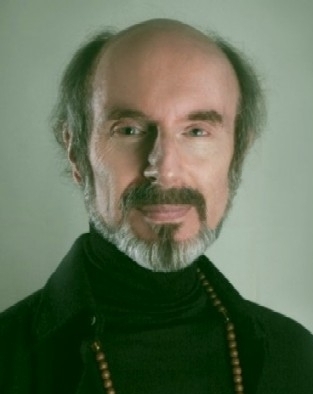 How I Got Here…
…wherever here is… It has been a strange journey, and a wild ride.

My entry into the spiritual path was actually through Gestalt Therapy and bodywork; at a certain point in my early exploration of the conundrum I called "myself," I began to see my task as less of fixing what was 'broken' in me, and more of uncovering who/what I could become. This led me to Buddhist practice (wasn't going anywhere-near that 'God' stuff) and owing a great debt of gratitude to Ven. Anagarika Sujata, who guided my first Vipassana retreat.
I continued with Vipassana practice, sitting on my own and with local practitioners, going on group retreats when I could manage it financially. At a certain point about four years in, my practice became very dry and seemed to lack juice. I persisted for another 18 months or so, figuring that being stuck is a process, too, until I finally decided that I needed a teacher.
This, of course, implied at least a provisional willingness to be told what to do… but I did recognize that the roll-your-own approach to spiritual practice was not getting me the results I wanted.
Seattle at that time was in the flower of the "spiritual supermarket." There were so many groups and classes that one could visit a different one each night for a month and not exhaust what was available. I began checking-out different groups…
I left them all by the same door I came in. One group seemed genuinely astonished (and angry) that I had made a few visits and decided to move on. Another group did not eat garlic, onions, or pepper because those make you too body-conscious, and mushrooms were off the list because they grow on sh*t. If it was one thing that had served me very well up to that point, it was getting evermore-deeply into the sensations and thus the wisdom of my body. I also noticed that my beloved cat did not want to sit next to me when I was doing their practice.
I kept hearing about these sufis, and what I heard intrigued me: no guru worship, no weird lifestyles or odd clothing… I was a vegetarian at the time, so a prescription of vegetarianism (or not) was not an issue, but no celibacy was a big plus. However, I could not seem to find any of these sufis.
That is actually fairly typical of Sufis worldwide — they stay in the woodwork and don't outreach or proselytize — but it can be an interesting experience for someone who actually wants to find them.
So at one point in the search, I took a room in a house that, it turned out, was right next door to the local Sufi "ashram" or whatever they called it, and I was there for two months before finding out. So I went next door to check them out… the man with whom I shared a pot of tea seemed very balanced, clear, grounded … and not the slightest bit weird. Refreshing, actually. So I asked him what brought him to this path. "Well, I started out in Gestalt and then worked in Buddhism for a while." Now, I'm a little slow at times, but this was too obvious.
So I began attending the public classes. Some things that struck me were that these people were actually having fun, while the members of so many other groups took themselves so damned seriously. The community seemed supportive, cohesive, and very tolerant, and I loved that there was so much music. The big thing was that at no point did anyone try to enroll me in the path. I was clearly welcomed, but pressure or even subtle expectation that I would take initiation were conspicuous by their absence (unlike pretty-much every other group I had visited). The other big thing is that the practices actually worked, as-advertised and with no weird side-effects.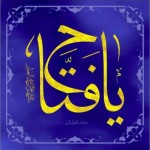 So after some months, I decided that this was a good place to start, and certainly better than any I had found so far. I thought I"d give it three years to see what it could do, and asked the local teacher for initiation into the Order. He said, "I can't say I haven't been expecting this, but I'm not doing my job if I'm not clear that you are not clear why you want this, so I am going to ask you to wait." "I've done that inquiry, and I'm ready." "I still want you to wait." "All right… I'll wait a week." He smiled and told me that he was in the meditation room every morning at six a.m., and if I showed up a week from that day at the appointed time, we would do the initiation, but it was perfectly fine with him if I decided against it for any or no reason, that my decision against it would be confidential, and that I was still welcome to hang with them.
I presented myself at the appointed time, and the Initiation ceremony was startlingly short, taking only a couple of minutes — after which my new teacher went upstairs and back to bed. (Sufis, it turns out, are very practical.) I was expecting the experience of a lifetime and this was not as good as a nice espresso lift. So I figured that the choirs of angels must come later, and sat down to do the practice my new teacher had given me. Partway through the repetitions of the mantram, I felt these great heaving sobs erupting from a place inside where I didn't even know I had a place. In a kind of dissociated way, I could not identify what I was feeling. It lasted a few seconds and left me strangely quiet inside.
It was not until much later that I understood it to be my soul's recognition that I had found my spiritual home.
To be continued…
---
For some background on Sufism and the Ināyati Order of Sufis:
Universal Sufism
Some resources for your own practice